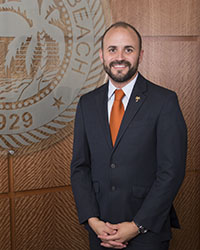 Recently, I passed a major milestone as your Town Manager. 10 years have passed quickly and much has been accomplished.  But there is still quite a bit of work to do.  The Town of Golden Beach is renowned for its beautiful mile and one-eighth of private beach with a historic beach pavilion and a committed sense of community.  These attributes have attracted talented, discerning residents from all over the world to our idyllic town. I am still excited about the unique and challenging opportunities presented before me as we plan and build for the future of our Town.
As we look forward, we remain steadfast in preserving our historical past. Still we are mindful that the demographics of our Town have changed in recent years and so have the needs of our residents, making it necessary for us to adjust how we deliver services.  We have come through some significant events like Hurricane Irma.  And I am very grateful for the concerted efforts of both the staff and the residents to carry us through.  We have come out better and stronger and more committed to the values that the Town holds dear.
To facilitate communication between Town Hall and its residents, we have launched the Resident Services Department. This Department will be responsible for managing Resident questions and concerns, tracking their progress and documenting the results.
In the long term we will continue to focus our efforts on our joint capital and infrastructure needs. This plan will detail the joint vision of our elected officials and citizenry for the town's beautification and preservation.
Thank you for ongoing trust to manage your home, the Town of Golden Beach.
Your Manager,
Alexander Diaz