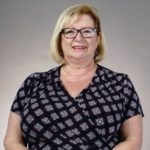 Linda Epperson
Building and Zoning Director
Hours of Operation
Monday – Thursday: 8:30AM – 12:00PM / Close 12:00PM – 1:30PM / Reopen 1:30PM – 3:30PM
Friday: 8:30AM – 12:00PM
Weekends: Closed
Phone: 305-932-0744
Fax: 305-933-3825 
Building Department Closure
 Building & Zoning will be closed Wednesday, 12/23 through Friday, 1/1.
Please note no building department services available (no permit submittal, no inspections, etc.) during the closure. Normal construction schedules apply for those dates.
No construction allowed 12/24, 12/25, 12/31, and 1/1
NOTICE: The Building Department has suspended walk-in service and will be servicing customers BY APPOINTMENT ONLY until further notice. All parties entering the Town must have a face mask on at all times.