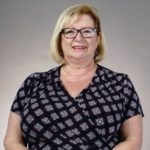 Linda Epperson
Building and Zoning Director
Phone: 305-932-0744
Fax: 305-933-3825
Email: lepperson@goldenbeach.us
Hours of Operation
Monday – Thursday: 8:30AM – 12:00PM / Close 12:00PM – 1:30PM / Reopen 1:30PM – 3:30PM
Friday: 8:30AM – 12:00PM
Weekends: Closed
NOTICE: The Building Department has suspended walk-in service and will be servicing customers BY APPOINTMENT ONLY until further notice. All parties entering the Town must have a face mask on at all times. 
Building Permitting Appointment
Online Permit Applications
Please do not submit permits that require an in-person submittal as they will be rejected. Our on-line permitting submittal is limited to certain permits and documentation. Contractor Registrations are accepted through our online portal. To apply online refer to our On-line Permit Procedure manual found click here.