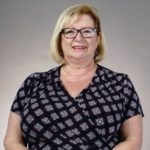 Linda Epperson
Assistant Town Manager
Phone: 305-932-0744
Fax: 305-933-3825
Email: lepperson@goldenbeach.us
Hours of Operation
Monday – Thursday: 8:30AM – 12:00PM / Close 12:00PM – 1:30PM / Reopen 1:30PM – 3:30PM
Friday: 8:30AM – 12:00PM
Weekends: Closed
HOLIDAY SCHEDULE:
Please note December 26, 2022 and December 30, 2022, there will be no construction activity allowed on these days. You will be able to work December 27 – 29th but The Town's Building Department will be closed December 26, 2022 through January 2, 2023 and reopen January 3, 2023 there will be no building department services available (no permit submittal, no inspections, and etc.) during these days.
NOTICE: The Building Department has suspended walk-in service and will be servicing customers BY APPOINTMENT ONLY until further notice. 
Building Permitting Appointment- Disregard the automatic reply email. No confirmation is needed. PLEASE note this option is not to be used to schedule an appointment to meet with someone from the building dept; please schedule it directly with the person.
NOTE: You are required to make multiple appointments for multiple permit submissions. Please make sure you have the appropriate time in your appointment for your submissions.
Inspection Request:
PLEASE NOTE BELOW THE NEW INSPECTION DAYS AND HOURS.
Building: Monday & Wednesday (between the hours 2:00 -5:00 pm), Tuesday (12:30-3:30 pm), and Friday (8:00- 12:00) NO THURSDAY
Mechanical: Tuesday and Thursday (between 2 pm and 5 pm)
Electrical: Thursday (between the hours 9 am- 1 pm) and Friday 8:30 am-12:30 pm
Plumbing: Monday, Wednesday, Friday (between 4 pm -6 pm)
Landscape: contact Town to schedule
Please do not submit permits that require an in-person submittal as they will be rejected. Our online permitting submittal is limited to certain permits and documentation (see Online manual for list). Contractor Registrations are accepted through our online portal. You may also email to onlinepermits@goldenbeach.us. To apply online refer to our On-line Permit Procedure manual found click here.